Transform your living space with our handcrafted crystal bag lamp. Beyond just illumination, it is a statement piece that radiates elegance, setting the tone for an ambiance filled with sophistication and modern allure.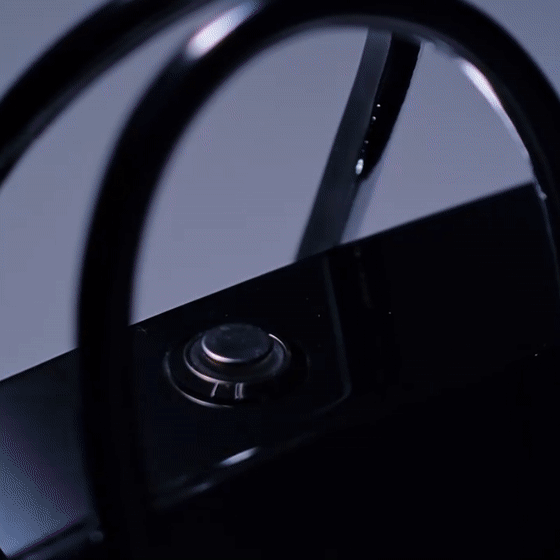 IMPECCABLE CRAFTSMANSHIP
Admire the intricate details and metallic sheen, preserved immaculately by a pure copper electroplated handle. Its portability promises a touch of luxury wherever you desire, merging the boundaries of utility and luxury effortlessly.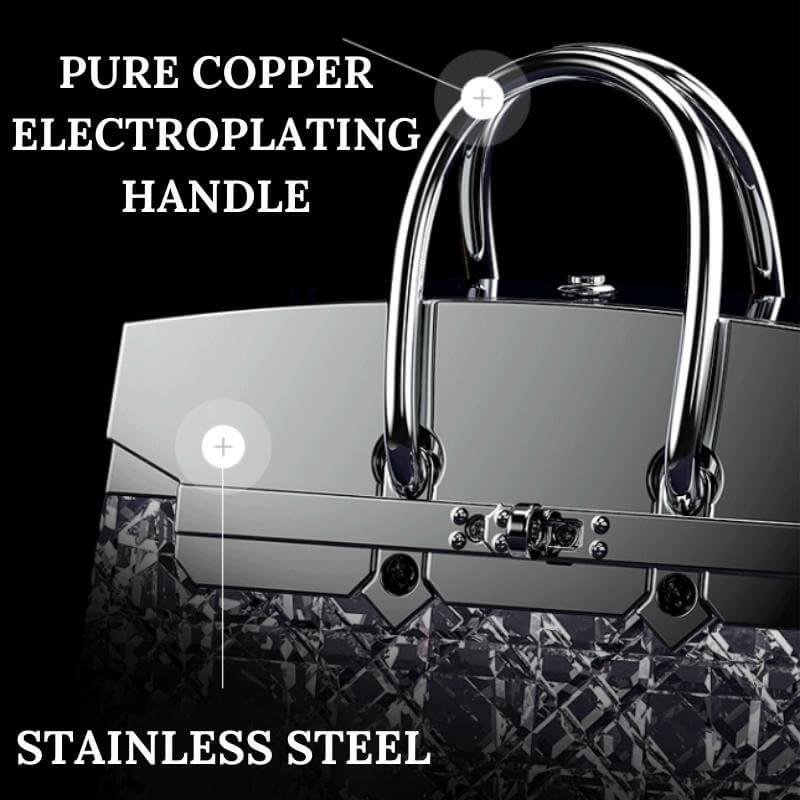 LUSTROUS BRILLIANCE
Step into a world of unmatched clarity and brilliance with our K9 lens-grade optical crystal. Painstakingly refined over three years by distinguished designers and in tandem with adept digital crystal artisans, this lamp embodies excellence in both form and function.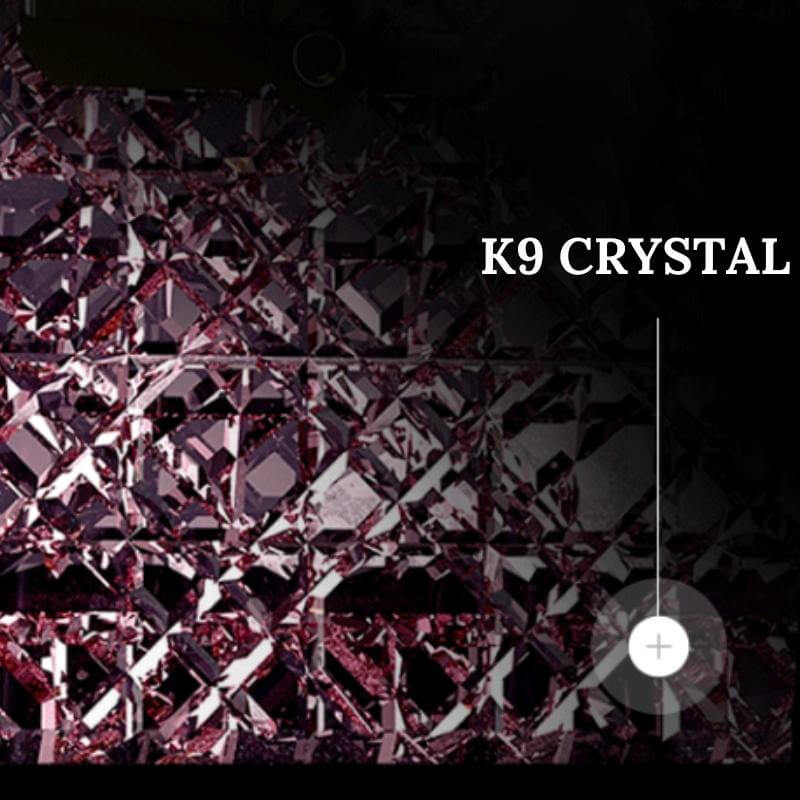 UNBRIDLED CONVENIENCE
Envision a world where grandeur meets mobility. Our rechargeable and effortlessly portable crystal bag lamp ensures that you can sprinkle luxury wherever you go, lighting up spaces and leaving an indelible impression.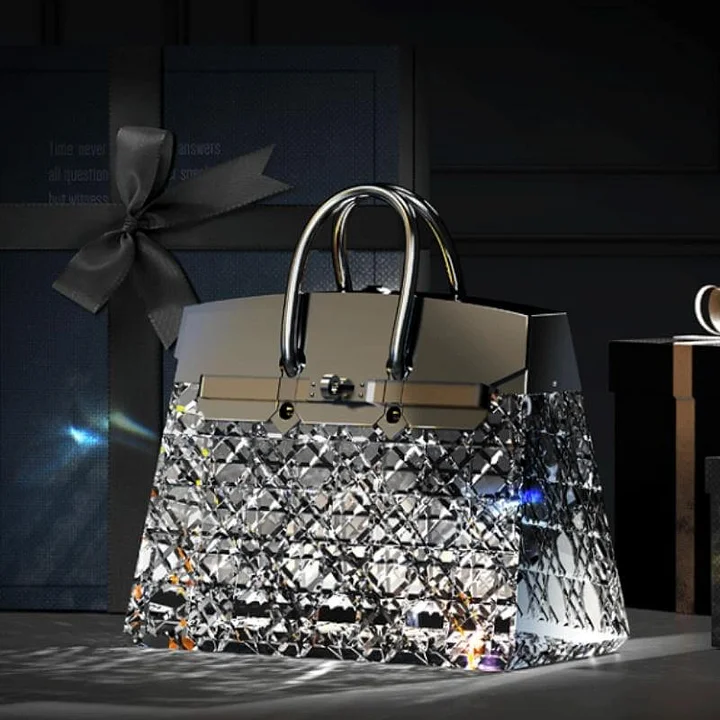 GIFT OF DISTINCTION
Looking for a present that speaks volumes? Housed in an exquisite gift box, our lamp stands out as the ultimate gift for cherished ones, weaving together a tapestry of contemporary charm and unmatched functionality.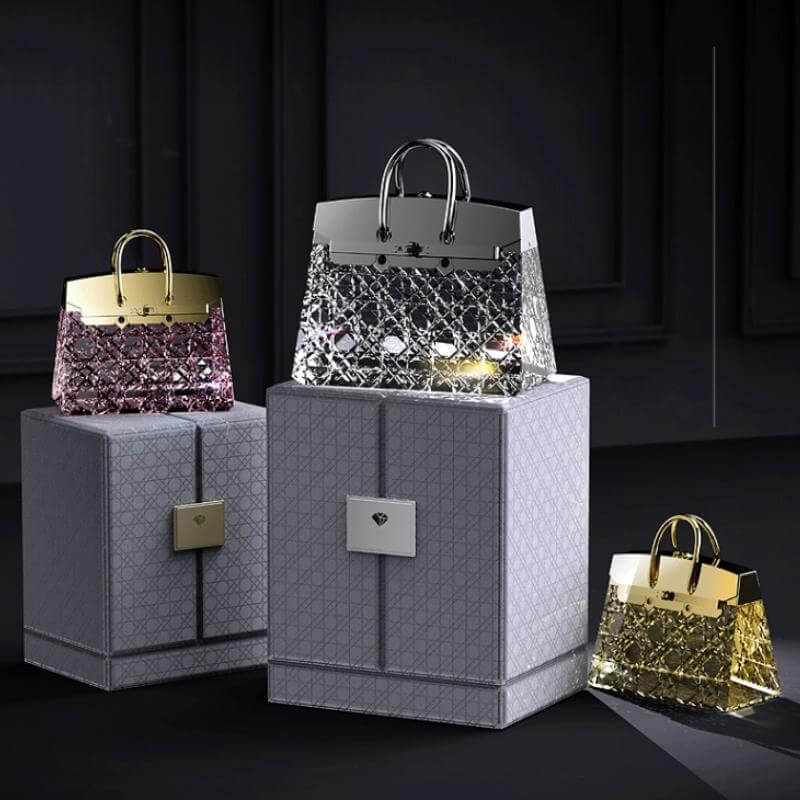 SPECIFICATIONS
Material: K9 Crystal, Metal
Small : 15×8×15.5cm/5.9×3.1×6.1in
Large : 20×10×20cm/7.9×3.9×7.9in
Weight: S: 2.5kg/5.5lb, L: 5kg/11lb
Color: Transparent, Pink, Gold, Green, Blue, Purple, Red
Use Time: 9 hours
Rated Power: S: 1.5W, L: 2.5W
Rated Input: 5V 1A
✈ Fast & Free Shipping
We provide fast and free worldwide shipping with tracking information. 
Delivery time estimates* 
Europe & UK: 7-15 days
USA & Canada: 7-15 days 
UAE: 7-15 days
Rest of world: 14-19 days
Delivery estimates excluding heavy items like furniture, handmade sculptures, customised items, paintings and other heavy items which can take a bit longer.
↩ 30 Days Extended Returns
100% Satisfaction Guaranteed
If you find that your order didn't meet your expectations or was somehow damaged in transit (highly unlikely), e-mail us the images of defective/damaged item with a replacement request, and we will immediately get to it.Please review our full 
Damages Polic
y and
Refund Policy
📏 Dimensions
To convert CM into Inch, divide CM by 2.54
| | |
| --- | --- |
|  1 CM | 0.39 INCH |
| 10 CM | 3.93 INCH |
| | |
| --- | --- |
|  110CM | 43.30 INCH |
| 120CM | 47.24 INCH |
| 130CM | 51.18 INCH |
| 140CM | 55.11 INCH |
| 150CM | 59.05 INCH |
| 160CM | 62.99 INCH |
| 170CM | 66.92 INCH |
| 180CM | 70.86 INCH |
| 190CM | 74.80 INCH |
| 200CM | 78.74 INCH |